Throughout the winter months Challenger Sports runs a free-skating and hockey skills program for players at every level. Players and their siblings are welcome on the ice and we have several dedicated volunteers skating around to help those who may need instruction. The ice is divided in two, with free-skating at one end, and hockey skills at the other end.
In 2017, The Challenger Sports group partnered with The Oakville Rangers Hockey Club to develop the Challenger Hockey League. Read below to find out how to become a Ranger!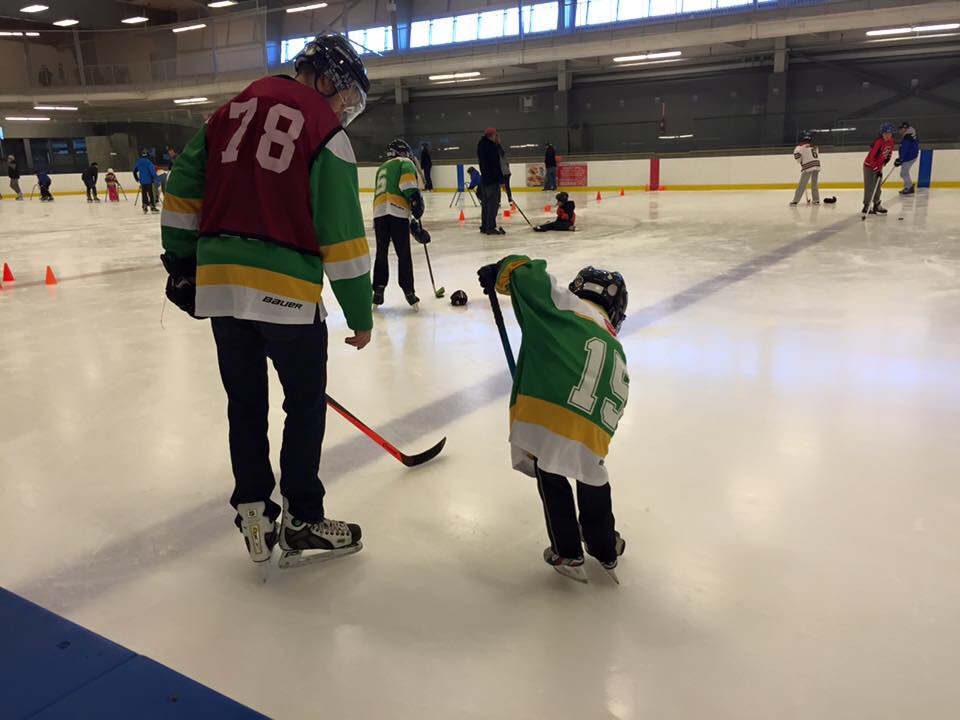 Learn to Skate & Shinny Hockey Program
Bring out the whole family every Sunday from October to March from 3:00-4:00pm at the Milton Sports Centre and enjoy a free skate or the chance to try your hand at hockey at no cost!
All skaters must wear a helmet on the ice. Please contact us if you require equipment. There will not be any ice time on long weekends.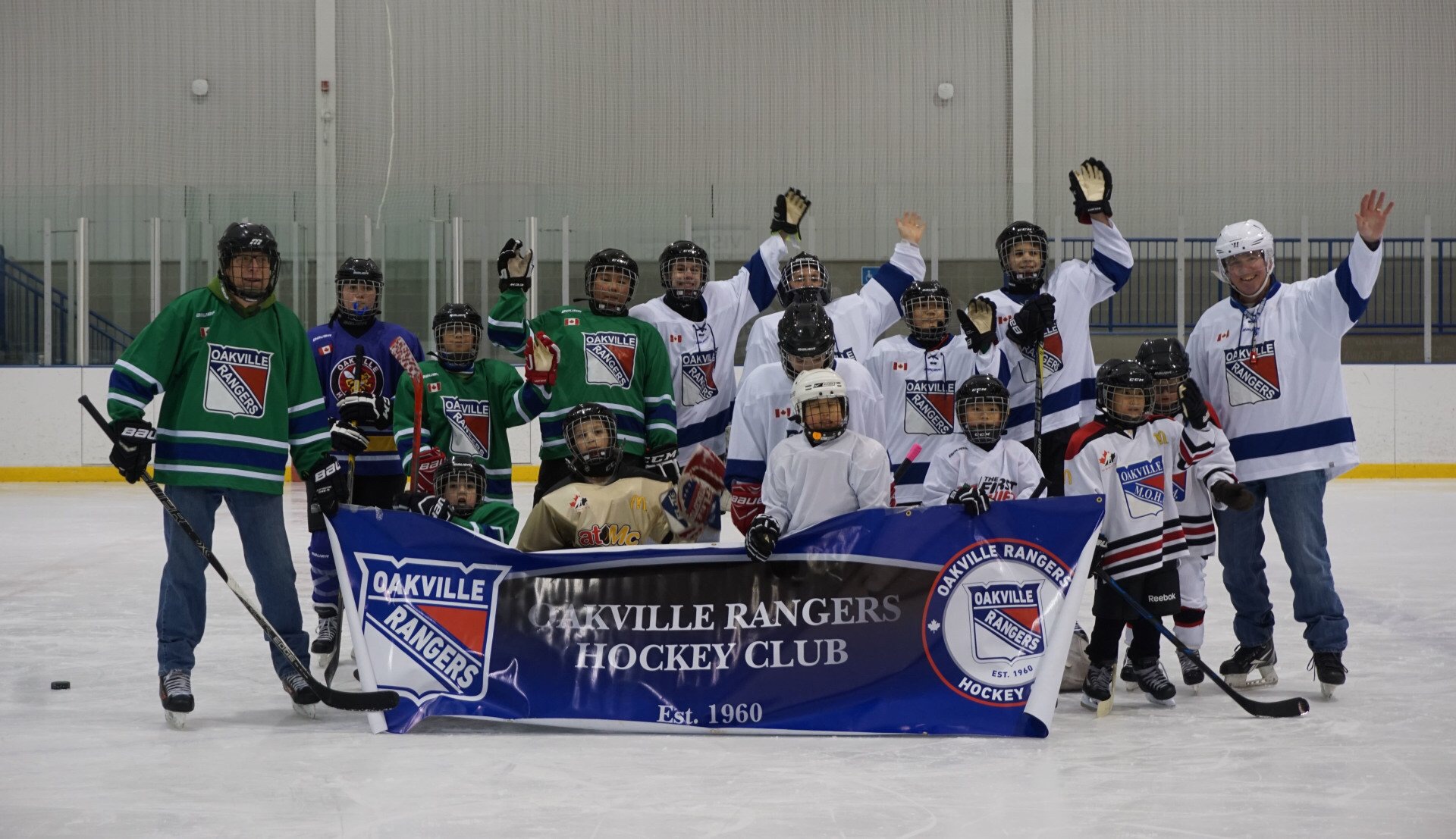 Oakville Rangers
In 2017, Challenger Sports partnered up with the Oakville Rangers Hockey Club to create a Challenger Hockey League. The incorporation of Challenger Hockey into the Oakville Rangers Hockey Club will further develop the growing interest in special needs hockey and will provide these players with hockey-centred coaching and skills development. Among other things, the main goal of this partnership is to provide these kids and their families the opportunity to be a part of a hockey club central to the values and identity of their community.
Saturdays at the Sixteen Mile Sports Complex in Oakville starting at 5:15pm.
Milton Sports Centre
605 Santa Maria Boulevard, Milton, Ontario
Sixteen Mile Sports Complex
3070 Neyagawa Boulevard, Oakville, Ontario